Sign-Up for Weekly
Sign-up for Fig Datebook and receive weekly content that includes new blogs and features, local events, and happenings in Aiken delivered directly to your inbox.
To subscribe to Fig Aiken in print, please click here.
Get the Print Magazine
Get your own fresh Fig Aiken delivered to your doorstep 4x a year. Be inspired by the latest trends, happenings and thoughts about an Aiken lifestyle.
Sign Up
Suggest an Event
The online Fig calendar is a curated list of community and advertiser events happening in Aiken.
Contact Us
The long days of summer are here—what restaurants are you dining at with your friends, what outdoor areas are you exploring by foot or by bike, and where are you spending your days with your children? Our town is filled to the brim with activities for you to enjoy and new places to experience. What's your ideal day?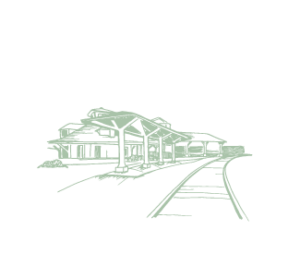 FAMILY FUN DAY
Breakfast
What's Cooking' Downtown

Daytime Fun
Aiken Railroad Depot
Evening Adventure
Augusta GreenJackets
Baseball Game

Pop into What's Cooking' Downtown for a leisurely morning breakfast with your littles to get geared up for a big day out and about in Aiken. Take a trip to the Aiken Railroad Depot where you can learn all about Aiken's history with trains, and see what our town used to look like. Spend the evening cheering on the Augusta GreenJackets and chasing after home runs and fly balls in the outfield.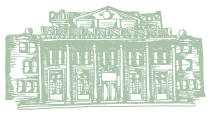 DAYTIME ADVENTURES

Fuel Up
New Moon Café

Activity
Historical Bike Tour of Aiken

Wine Down
The Willcox

Start your morning out with a cup of coffee and a quick bite to eat on Laurens Street at New Moon Café before heading over to The Alley. There, you can meet up with your tour guides and hop on an Pedego Electric Bike for historical tour of Aiken by bike. After you've brushed up on your Aiken history, drop into
The Willcox—one of Aiken's most iconic historical landmarks—to grab drinks and an appetizer in their lobby.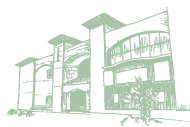 DATE NIGHT OUT

Drinks
The Alley Downtown Taproom

Dinner
Whiskey Alley

Catch a Play
Aiken Community Theatre

Begin the evening downtown at The Alley Downtown Taproom where you can grab a pint of your favorite locally brewed beer, cider, wine, or kombucha from one of their 48 taps. Walk next door to Whiskey Alley and, if it's a pretty evening, dine al fresco while enjoying the atmosphere of The Alley. Stroll over to Aiken Community Theatre for an evening of theatre to round out the date night!