Sign-Up for Weekly
Sign-up for Fig Datebook and receive weekly content that includes new blogs and features, local events, and happenings in Aiken delivered directly to your inbox.
To subscribe to Fig Aiken in print, please click here.
Get the Print Magazine
Get your own fresh Fig Aiken delivered to your doorstep 4x a year. Be inspired by the latest trends, happenings and thoughts about an Aiken lifestyle.
Sign Up
Suggest an Event
The online Fig calendar is a curated list of community and advertiser events happening in Aiken.
Contact Us
June 16, 2020
All Local, all the Time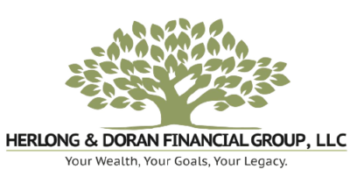 This is an issue unlike any other that we have produced.
We honestly didn't know if we'd be able to publish an issue this season. This issue, we're focusing on the local small businesses that are championing, supporting, and believing in other small businesses in our community, including our own. We are overwhelmed with the support that we received to produce our 4th issue of Fig Aiken.
It was made possible through a partnership with Herlong & Doran and through the support of each small business that purchased a page with us! It's because of small businesses championing one another that we're able to bring you this issue of Fig Aiken. We're thrilled to be celebrating one full year of Fig Aiken with this issue and we're excited for what the next year holds in store! WITH GRATITUDE, THE FIG AIKEN TEAM THIS BOOK WOULD NOT HAVE BEEN POSSIBLE WITHOUT OUR SMALL BUSINESS CHAMPION.
THANK YOU, FROM THE BOTTOM OF OUR HEARTS.
Show your love for South Carolina, and for the hope and resiliency of our community with our Dum Spiro Spero t-shirts, stickers, and letterpressed cards and prints. Wear your shirt with pride, place your vinyl static cling on the door to your business, and put your sticker in a spot that you'll see it every day. It's our reminder to you that Aiken will be back, stronger than ever, because of the strength of our community. A portion of proceeds from our t-shirt and sticker sales will be donated to The One SC Fund: COVID-19 Response, a fund that will be used to respond to food, shelter, health, and nonprofit sustainability needs stemming from the COVID-19 pandemic.
Visit our online shop to get yours today.