Sign-Up for Weekly
Sign-up for Fig Datebook and receive weekly content that includes new blogs and features, local events, and happenings in Aiken delivered directly to your inbox.
To subscribe to Fig Aiken in print, please click here.
Get the Print Magazine
Get your own fresh Fig Aiken delivered to your doorstep 4x a year. Be inspired by the latest trends, happenings and thoughts about an Aiken lifestyle.
Sign Up
Suggest an Event
The online Fig calendar is a curated list of community and advertiser events happening in Aiken.
Contact Us
March 7, 2019
Show and Tell
If there's one thing that we love in the South, it's hosting. We love to greet family and old friends on our front porches and invite them into our homes for a glass of sweet tea and some of our warm, Southern hospitality. No matter the occasion for the visit, there's always a list of must-do things while guests are in town. Here are a few of our favorite places to check out when we have friends visiting!

SOUTH BOUNDARY AVENUE
No visit to Aiken is complete without a stop by South Boundary Avenue, the most photographed street in Aiken. This oak-lined road provides the perfect backdrop for photos—with its canopy of bright green leaves in the spring and long branches in the winter, it's beautiful no matter what time of year you visit.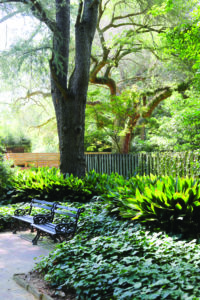 LAURENS STREET
Lined with locally owned shops and boutiques, Laurens Street is every shopper's dream. There are places to shop for gorgeous pieces of art, carefully curated children's clothing, sweet treats, gourmet kitchen supplies, and more. It's a great spot to spend a day wandering in and out of each shop as you find all kinds of things to purchase as gifts or even for yourself!

THE ALLEY
Closed to vehicular traffic, The Alley is just off of Laurens Street and is the place to go if you want to meet up with friends, grab a drink, and enjoy a meal together. When the weather is pleasant, you can dine al fresco while listening to live music during Amp The Alley or while simply soaking in the atmosphere.

HITCHCOCK WOODS
One of the largest urban forests in the entire country, Hitchcock Woods is a wonderful place to enjoy the outdoors in Aiken. There are dozens of miles of trails that you can walk, run, bike, or even explore by horseback. It's easy to spend an entire day in this forest—there's so much nature to see and discover!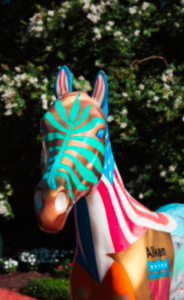 HOPELANDS GARDENS
Take it easy with a relaxed afternoon in Hopelands Gardens, where you can wind your way through beautiful gardens underneath the shade of hundreds of old oak trees. The Aiken Thoroughbred Racing Hall of Fame & Museum is tucked into the gardens and is always a terrific place to go to learn a little bit more about our town's equestrian history.

Where do you take your friends when they're here for a visit? We'd love to know! Tag us on Instagram in your Aiken adventures with @figaiken and #figaiken. We'll share some of our favorites!