Sign-Up for Weekly
Sign-up for Fig Datebook and receive weekly content that includes new blogs and features, local events, and happenings in Aiken delivered directly to your inbox.
To subscribe to Fig Aiken in print, please click here.
Get the Print Magazine
Get your own fresh Fig Aiken delivered to your doorstep 4x a year. Be inspired by the latest trends, happenings and thoughts about an Aiken lifestyle.
Sign Up
Suggest an Event
The online Fig calendar is a curated list of community and advertiser events happening in Aiken.
Contact Us
June 16, 2020
Small Business Champion for Big Smile Peaches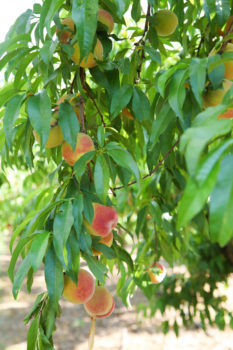 Protecting the fruits of your labor
In 1931, just two years removed from the Stock Market Crash of 1929 and in the heart of the Great Depression, J.W. Yonce borrowed money from his father to plant 25 acres of peach trees on land 30 minutes up the road from Aiken in Johnston, South Carolina, having no idea just how much his orchard would grow over the years. Today, the original 25-acre peach orchard has grown to an orchard with over 4,300 acres filled with peach trees. It's been a family tradition ever since the beginning, too. Big Smile Peaches is currently a 4th generation-owned peach farm that will harvest 38 million peaches just this peach season!
Their peach picking season lasts for 16 weeks each year—May 1 through Labor Day—due to the fact that they grow over 41 varieties of peaches. One day can include picking up to 800,000 pounds of peaches and packing over 15,000 boxes during peak season production! Big Smile Peaches believes in processing their fruit as quickly as possible, too, and even though they pick enormous quantities each day they still get their peaches from tree to truck within 36–48 hours to ensure optimal quality and taste when it gets into your hands.
Chris Yonce and Josh Yonce are cousins, and are a part of the 4th generation that has worked on the family farm. They, along with their team, pride themselves on providing consistent, great quality when it comes to the peaches that they grow. It doesn't matter if you buy a peach on the first day of the season or the 100th day of the season, the taste is exactly the same. They also take great pride in the level of cleanliness and sanitization of their operations that they have had since the beginning. After every shift, they spend an hour cleaning the entire facility from top to bottom, and they send their peaches weekly to be tested by microbac labs to insure customer safety.
In addition to the peaches, Big Smile Peaches also grows, harvests, and ships out thousands of pounds of pecans from their farm. They'll have between 80,000 and 100,000 pecans this year!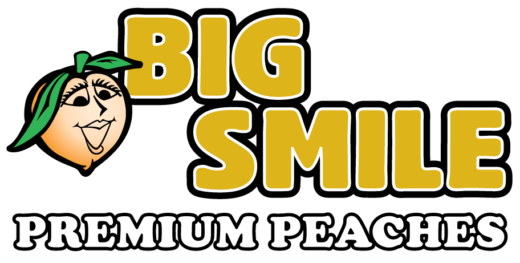 Tradition with each juicy bite
Take a short drive up to Johnston this summer with your family to Big Smile Peaches. You can drive right up to their office and pick up a box of their freshly picked fruit to take home with you. Their prices are unbelievably great and you'll be supporting a local family-owned business when you shop with them. We can guarantee that not only will you be greeted with a welcoming smile, but you'll have a huge smile on your face as you head home with your tasty, Certified SC Grown peaches! 37 Yonce Pond Road, Johnston, 803.275.3244 bigsmilepeaches.com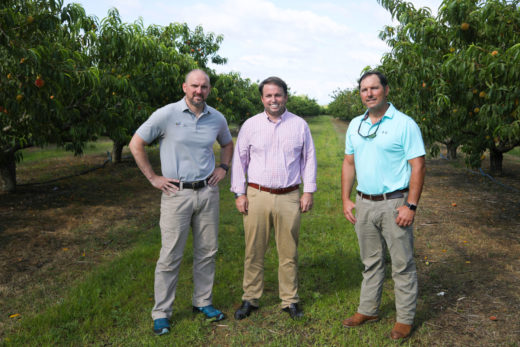 Small Business Champion
An avid peach consumer himself and passionate for family-owned, local businesses, Andrew Doran (center) is proud to work with Josh (left), Chris (right), and Big Smile Peaches. Andrew is a financial planner and investment advisor who helps his clients make strategic decisions that will create, manage, and protect their wealth and their financial future.