Sign-Up for Weekly
Sign-up for Fig Datebook and receive weekly content that includes new blogs and features, local events, and happenings in Aiken delivered directly to your inbox.
To subscribe to Fig Aiken in print, please click here.
Get the Print Magazine
Get your own fresh Fig Aiken delivered to your doorstep 4x a year. Be inspired by the latest trends, happenings and thoughts about an Aiken lifestyle.
Sign Up
Suggest an Event
The online Fig calendar is a curated list of community and advertiser events happening in Aiken.
Contact Us
TUCKED INSIDE A LOVINGLY RESTORED COTTAGE on Laurens Street you'll find Aiken's newest—and only—neighborhood bottle shop, Cork and Cap. Specializing in wine, craft beer, and fine provisions to go, along with in- store tastings, Cork and Cap was a dream of husband and wife team Erin and James from their very first date over six years ago. They both wanted a place to call their own where they could introduce their neighbors to new wine varieties while sharing the stories contained in the bottles of both the people and the places that make them possible.
James is Cork and Cap's wine guy—he's a seasoned wine professional that has immersed himself in the world of fine wine and food, and has done a little bit of everything in the wine industry throughout his professional career. From his early days as an apprentice in a historic restaurant learning how to build an award-winning wine list to learning the ins and outs of importing, wholesaling, and opening up markets to new varieties of wine, he's passionate about sharing what he's learned over the years to help bring new varieties to Aiken.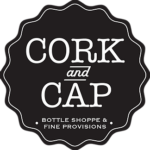 Erin, a marketing and local food advocate, developed her passion for local food and culture at the University of Gastronomic Sciences, in a region of northern Italy called Piemonte. She spent an entire year immersed in one of the world's most famous winemaking regions where she tasted and traveled, met artisan producers and winemakers, studying local food systems, and more. Her deep understanding and appreciation of fine wine and cultural food grew, and today, she firmly believes that all wine and food tell a story of taste and place. At Cork and Cap, Erin and James have combined their experiences and knowledge to bring Aiken not only the best fine wines, but also the best local craft beers and fine provisions as well. They have what you need for a quiet night at home or for your holiday parties and family gatherings. Their team will help you pair wine with your menu, discover a new local brew, and even answer your questions about how much you'll need for your guests at a wedding or larger event.
Drop in to Cork and Cap with an open mind and a willingness to try something new—James and Erin will talk with you, discover your preferences, and introduce you to what will likely become your favorite new variety of wine… at least until your next visit to their bottle shop! DYK: Cork and Cap is launching a Wine Club! Visit shopcorkandcap.com to learn more.
146 LAURENS STREET NW
803.761.0768
SHOPCORKANDCAP.COM