Sign-Up for Weekly
Sign-up for Fig Datebook and receive weekly content that includes new blogs and features, local events, and happenings in Aiken delivered directly to your inbox.
To subscribe to Fig Aiken in print, please click here.
Get the Print Magazine
Get your own fresh Fig Aiken delivered to your doorstep 4x a year. Be inspired by the latest trends, happenings and thoughts about an Aiken lifestyle.
Sign Up
Suggest an Event
The online Fig calendar is a curated list of community and advertiser events happening in Aiken.
Contact Us
December 2, 2020
Spotlight: Advanced Endodontics of Aiken
NEARLY TWO DECADES AGO, dentistry brought together Doctors Robles and Velez in Chicago as Dr. Velez's best friend—also a dentist!—introduced the two. Destiny had its place for them from the very start and the two have been married since 2004.
The couple worked separately over the next 10 years as their dentistry careers began. After having their third child, they felt a strong conviction to unite their strengths and together, they created the first private dental multi- specialty practice center in the history of the CSRA.
Doctors Robles and Velez chose to open their practice in Aiken because of the wonderful people that call our community home, and because of the welcoming culture found here. It was an easy decision to choose Aiken to be their home and their place of practice.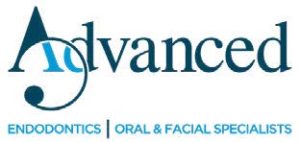 By uniting their specialties, they have been able to provide patients and referring dentists expedient and integrated dental solutions as they utilize the most state-of-the-art equipment in the area. It is not unusual to have both doctors consulting together in the same room with their patients—this provides a unique diagnostic setting for the patient that is both comfortable and intimate as they are assured of receiving the best care possible.
When they are not serving their patients, Doctors Robles and Velez enjoy spending time outside in nature with their three children: Ysabel, Bella, and Sebastian.